Welcome to Ashley Tisdale Source, your number one source for everything about Ashley Michelle Tisdale. Ashley is best known for her role as Sharpay Evans in Disney Channel's original movie High School Musical. Her third studio album Symptoms dropped May 3, 2019. Ashley is set to appear in Netflix's upcoming show Merry Happy Whatever, alongside Bridget Mendler. Our goal is it to keep you updated with the latest news, videos, photos & more! The gallery holds more than 262,000 photos at the moment. We hope you'll enjoy our site and check back regulary to stay updated on Ashley.


Current Projects




Illuminate Cosmetics (2016-)
Ashley as Founder/CEO
Illuminate by Ashley Tisdale is a make-up line for everyday girls just looking to have fun with it. From inspiring goddess palettes to lip color inspired by her favorite cities in the world, let us help Illuminate you.




SKYLANDERS ACADEMY (2016-)
Ashley as Stealth Elf (Voice)
In the world of Skylands, Spyro the Dragon, Stealth Elf, and Eruptor are new graduates at Skylanders Academy. Under the teachings of Master Eon and Jet-Vac, the three of them will learn what it means to be a Skylander while fighting the evil Kaos and other villains of Skylands.
Ashley as Singer/Songwriter
Almost a decade after the release of her second studio album Ashley is back with music. The third studio album 'Symptoms' was released May 3, 2019 and contains 9 songs of Ashley's personal journey with depression and anxiety, all written by herself.
Ashley as Ambassador
Allergan isthe maker of the #1-prescribed branded birth control pill by OB/GYNs,1 Lo Loestrin®Fe (norethindrone acetate and ethinyl estradiol tablets, ethinyl estradiol tablets and ferrous fumarate tablets) and they chose Ashley as a confident, savvy and empowered woman looking to be proactive about her individual journey with pregnancy prevention for their "Women Who Know" campaign.




Carol's Second Act (2019)
Ashley as Jenny Kenney
After raising her two children and retiring from teaching, Carol Kenney embarks on a unique second act: pursuing her dream of becoming a doctor and beginning an internship at the Loyola Memorial Hospital.




MERRY HAPPY WHATEVER (2019)
Ashley as Kayla
A strong-willed patriarch who must balance the demands of his complicated family with the stress of the Christmas season when his youngest daughter comes home for the holidays with a new boyfriend.




Candace Against the Universe (2019)
Ashley as Candace Flynn (Voice)
New Phineas and Ferb movie centered on Candace, who's abducted by space aliens, coming to Disney+.
🎧 This Is Ashley Tisdale
A playlist created by Spotify to honor artists with their top songs on Spotify. Featured in Ashley's playlist are songs from her solo albums, the High School Musical franchise and various other published songs.
Agenda
Complete
Filming Merry Happy Whatever
On-going
Filming Carol's Second Act
September 25
The Late Late Show
September 26
Carol's Second Act on CBS
November
Merry Happy Whatever on Netflix
Fall
Candace Against the Universe on Disney+
Photo of the moment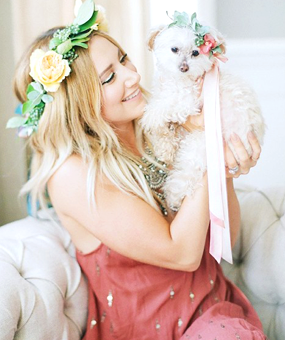 Visit our gallery with +263,000 photos of Ashley
Information & Disclaimer
Name
: Ashley Tisdale Source
URL
: www.tisdalesource.com
About
: Ashley Tisdale
Online Since
: January 27, 2017
Contact
:
contact[@]tisdalesource.com
Version
: #008 by Monica Design
Hosted by
:
Flaunt Network
|
DMCA
|
Privacy Policy
Ashley Tisdale Source is a non-official site for Ashley's fans. We have no contact with the actress herself, her family or someone close to her. This site is non-profit, and is in no way trying to infringe on the copyrights or businesses of any of the entities. Images and videos credits go to their respectives owners, please contact us if there's a problem, before taking any legal actions.


ASHLEY TISDALE SOURCE | 2017 - Present ©